China's F&B Industry is a Pillar of Commercial Real Estate, and It's Changing Rapidly
Both in terms of foot traffic and square meters rented out, F&B is the most important tenant category for just about any large retail complex in China. Other tenants such as dental clinics, beauty salons and education services may pay higher rents, but it is F&B that does the most to fill up the building and keep the traffic churning.
F&B also plays an important role in the success of malls in other countries, but the faster growth of online shopping in China means that traditional retailers have been exiting Chinese malls at a faster rate, and restaurants and beverage stands have taken the lead in filling up the emptied space.
For this reason, China's retail property landlords, owners of malls in particular, can be thankful that food is so central to Chinese culture and daily life. Whereas families in the US and UK spend on average less than 10% of their disposable income on food, Chinese families spend closer to 30%, according to the National Bureau of Statistics of China.

Upheaval and Evolution
The centrality of F&B to retail real estate in China also means that landlords pay close attention to restaurant industry trends. And in recent years, F&B in China has been changing fast. 

During 2020, for example, about 9,000 restaurants in China closed each day as a result of Covid19 and changing consumer preferences, the latter including increasing consumer reliance on ordering via meal delivery apps.

Another interesting ongoing trend that started a year or so ago has been a flood of venture capital pouring into new Chinese restaurant chains.

Restaurant chains themselves are nothing new in China, where foreign companies like YUM! brands (Pizza Hut, KFC) and McDonalds now boast thousands of outlets each. Chinese restaurant chains that had early success include fast food franchises Yonghe King and Daniang Dumplings, as well as the upscale Sichuanese phenomenon 'South Beauty'. 

The new local chain restaurants that are attracting large amounts of venture capital offer a higher quality dining experience than what the first wave of low to mid-end Chinese chain restaurants offer.

One example is the noodle chain 'Ma Ji Yong', which managed to reach a store count of 22 outlets by mid 2021, only two years after its incorporation. Then, equipped with a letter of intent from Sequoia capital to invest up to CNY 1 billion, as well as interest from other investors, the company managed to open 90 more restaurants in Shanghai alone in less than half a year.

Chen Xiang Gui, another noodle chain, is expanding in similarly rapid fashion. Focusing on beef noodle set menus, it currently has close to 100 stores in Shanghai's main business districts, with plans for continued expansion.

While both of the above brands offer meals in the range of 40 to 50 RMB, Riviera, a spin-off of renowned Suzhounese restaurant Songhe Lou, positions itself as a premium vendor with an average spend per customer of about 100 RMB for its soup noodle meals. It has been acquired by the Yuyuan Group, the company that operates the Yuyuan Garden complex.

These new players target young urban professionals and are opening their outlets chiefly in central business districts. Orders through meal delivery apps are an important part of their business plans and already constitute a considerable portion of their revenues.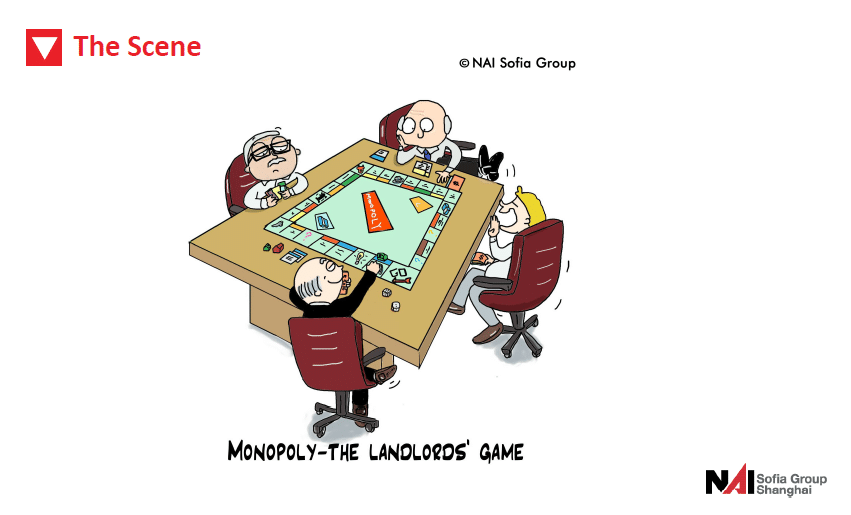 China's F&B Future
The proliferation of new Chinese restaurant chains is benefiting large F&B companies at the expense of smaller players, and their ability to attract venture capital suggests that we can expect many more such chains to come.

From an end-user perspective, we can look forward to great tasting, safe and largely healthy Chinese meals in clean and standardized but well-designed interiors. One can only hope, though, that smaller players will be able to continue to thrive so that Shanghai retains its abundant variety of dining choices. 

From a real estate perspective, it will be interesting to see how much of the restaurant industry will become 'dark kitchen' restaurants operating for delivery only, with no tables or chairs in sight.