Yangtze Delta's Single-Focus Cities are Diversifying their Economies
Many cities in the prosperous Yangtze River Delta are famous for having a unique industrial orientation. Taizhou, for example, is known as the shipbuilding city, Kunshan the Taiwanese manufacturing center and so on.
But local media have recently pointed out that some of these quaint stereotypes no longer reflect reality. The Yangtze Delta's single-focus cities have been diversifying their economies, and below we look at the new directions that some are taking.
Jiaxing
Traditional focus: Clothing and textile production
New focus: New materials and renewable energy
Jiaxing's new materials industry is concentrated in the new, purposebuilt Tongxiang Frontier Material Industrial Ecological Park, China Chemical New Material (Jiaxing) Park, and Chemical New Materials Industrial Park.
Leading material science companies that have set up operations in Jiaxing include Gaozheng, BASF, Jiahua Energy, Xinfengming Group, Tongkun Group, Jushi Group, Rayitek. These and other manufacturing giants have made Jiaxing a regional leader in certain segments of the new materials industry.
Jiaxing's renewable energy sector focuses on three areas: photovoltaic, nuclear power and hydrogen-powered energy. In 2021, the municipality completed the Yangtze River Delta (Jiaxing) Hydrogen Energy Industrial Park, which covers an area of 1.4 square kilometers alongside the city's port. A robust ecosystem of more than 40 hydrogen energy enterprises are now in Jiaxing, and it includes the industrial gas giants American Air Products and French Air Liquide.
Hangzhou
Traditional focus: Culture and tourism
New focus: Digital security, especially intelligent vision products
Hangzhou changed its industrial strategy several times in recent decades, focusing in the early 2000s on manufacturing, and then shifting to services (especially culture- and tourism-related) after the Global Financial Crisis.
As the long-time home of Alibaba, Hangzhou has long had a digital services industry, and since 2014 the city has been vigorously promoting its development. In 2022, revenues from the city's digital services exceeded RMB 1.6 trillion, accounting for 27.1% of city GDP and propelling Hangzhou from 10th to 8th place in national GDP rankings.
Digital security technologies are a major part of the digital services economy, and in Hangzhou they are concentrated in two areas: Binjiang District, which hosts such firms as Hikvision, Dahua Technology and Uniview; and Yuhang District, the location of Alibaba, the Alibaba Damo Academy and Zhejiang Labs.
Kunshan
Traditional focus: Taiwanese enterprises
New focus: European and American enterprises (mainly IT and communication equipment manufacturers)
Kunshan's first Taiwan-funded enterprise, Shunchang Textile, opened its factory in 1990 and was followed by the likes of Giant Bicycles, Uni-president Foodstuff Group and other Taiwanese firms in precision machinery, fine chemicals, recreational products and other industries.
By the late 1990s, Kunshan had developed robust industrial ecosystems for high-tech and IT, boasting such companies as Wus, Compal, Wistron and Foxconn. Complete laptops were famously being assembled at the rate of 10 minutes per unit, with most parts manufactured within city borders. In the mid-2010s manufacturing shifted towards communications equipment, and by 2022 revenues from sales of 50 million smartphones and other communications devices reached 194.642 billion yuan, exceeding computer manufacturing revenues for the first time.
In 2022, Kunshan, which is a county-level city under the administration of prefecture-level Suzhou, had a GDP of CNY 500.67 billion. Per capita GDP was CNY 237,100 per person, the highest among all county-level cities in China.
Taizhou
Traditional focus: Shipbuilding
New focus: Biomedical industry
Taizhou has long been renowned as a shipbuilding center, hosting such industry giants as Yangzijiang Shipbuilding Group and New Times Shipbuilding. But in recent years the city has become a major hub for the biomedical industry as well.
Multinational giants AstraZeneca, Takeda Pharmaceuticals, Boehringer-Ingelheim, BioPerfectus, Haici Biological Pharmaceuticals, Nestle Health Science, Yangtze River Pharmaceutical Group and Aurobindo are among 1,200 pharmaceutical enterprises now operating in Taizhou. The city also has a thriving medical device industry that last year produced about 94 billion yuan worth of products, up 15% from the previous year.
Compared to Suzhou Industrial Park and Shanghai Zhangjiang Hi-Tech Park, the biomedical industry in Taizhou started late but has the advantage of cheaper costs. Recent designation of part of Taizhou as a national medical high-tech zone further enhances the city's appeal to companies in the pharma and broader medical sector.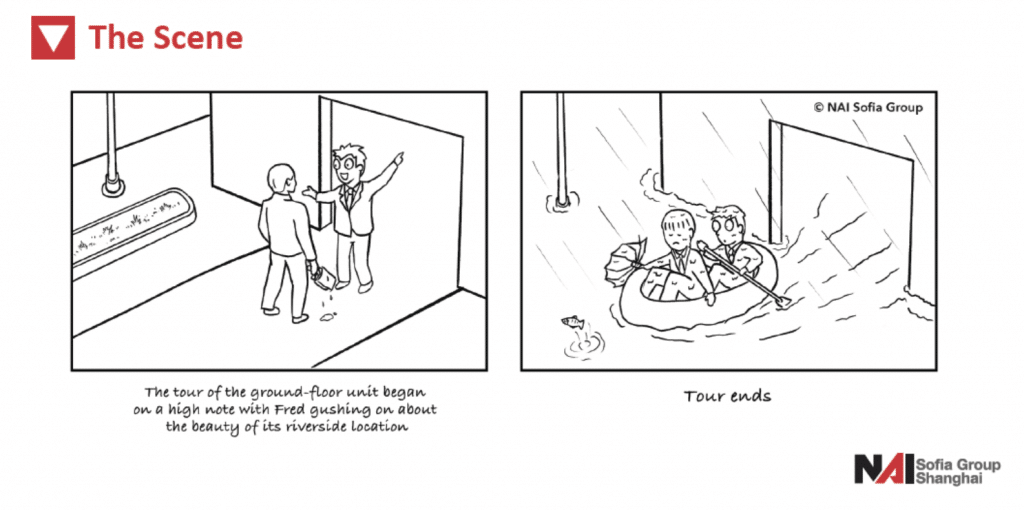 Taicang
Traditional focus: German industry
New focus: automotive industry in general
A magnet for German investment since the 90s, Taicang is home to hundreds of German firms and they naturally include many auto parts manufacturers. But in recent years automotive manufacturing in Taicang has expanded rapidly, and German companies are no longer the only ones taking advantage of the city's favorable investment environment.
Behind Taicang's automotive industry expansion is a development shift in the Shanghai town of Anting, which is by some measures China's top automotive industry center. In recent years Anting reoriented its development towards becoming a headquarters economy and center for R&D, new energy vehicles and connected car technology. As a result, manufacturers at the low-end of the value chain have been moving out of Anting, with many relocating to Taicang.
The city is now home to more than 600 auto enterprises, including 93 firms with output value over 100 million yuan, and 9 with output value of over 1 billion yuan. Among them, Schaeffler, Magna and Brose are global industry leaders.
Shanghai
Traditional focus: comprehensive industrial mix
Latest new focus: Integrated circuits
Every industry seems to have a presence in Shanghai, but the mix is constantly changing as new industries emerge and others go through boom and bust cycles. These days one of the city's hottest growth areas is integrated circuits (IC).
In 2022, Shanghai's IC industry achieved cumulative sales revenue of 305.7 billion yuan, accounting for more than 20% of national IC product revenues. Shanghai is also China's largest port for integrated circuit trade, with its 2022 IC imports and exports accounting respectively for 32.9% and 38.6% of the national totals.
Zhangjiang in Pudong is the city's leading IC manufacturing base and produced 66% of Shanghai's IC industry output in 2021. Seven of the world's top 10 chip designers have set up regional headquarters and R&D centers in Shanghai, including SMIC, Huahong Group, Shanghai Micro Electronics Equipment Group, Unisoc, Galaxycore and Nvidia.