Space is still expensive but the balance of power has shifted towards tenants
Just a few years ago, when occupancies in Shanghai's office market were as high as 96%, tenants had to not only pay high rents but also fight tooth and nail for small concessions on contract terms such as duration of their lease, renovations, expansions and so on.
Nowadays the cost of office space still isn't cheap — at about CNY 7.2 / m2 / day (USD 35 / sq ft / year) on average, Shanghai's rents are comparable to those in San Francisco or Tokyo or London – but the days of landlords dictating contract terms seem long gone.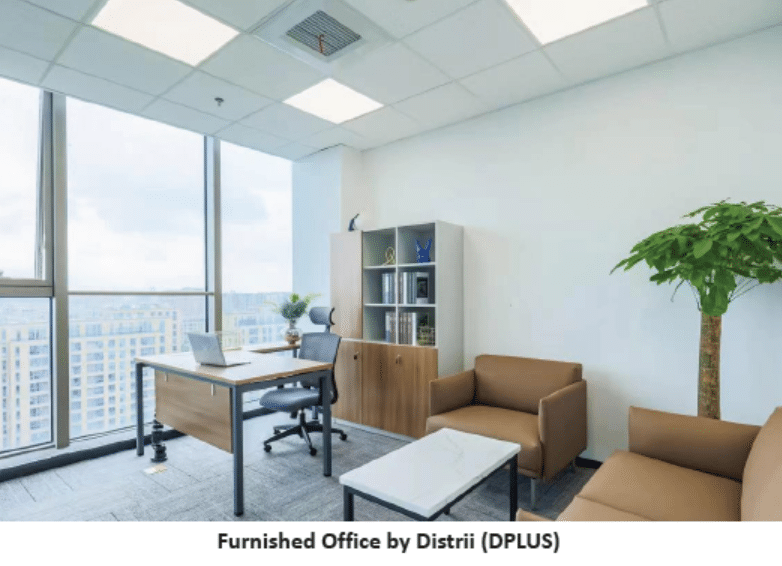 Higher vacancies change the game
It's now commonplace in Shanghai to find good quality office buildings that are 20% vacant, with spaces available in different sizes and configurations. For this we can partly thank conservative attitudes towards work from home in China, where from what we've seen a maximum of one work-at-home day per week per team member is typical.
From an international perspective, a 20% vacancy rate isn't too bad for landlords, and in fact rents in Shanghai have only declined marginally in some areas of the city. But the lower occupancies have put tenants in a much stronger position to negotiate, enabling them to win longer rent-free periods and other significant concessions on contract terms.
New category of renovated spaces
Shanghai as well as many other Chinese cities used to be a dual market in terms of office space. Small, renovated plug-andplay serviced offices or business center spaces suited teams of about 3 to 10 staff, while larger conventional office space units were typically leased out without renovations.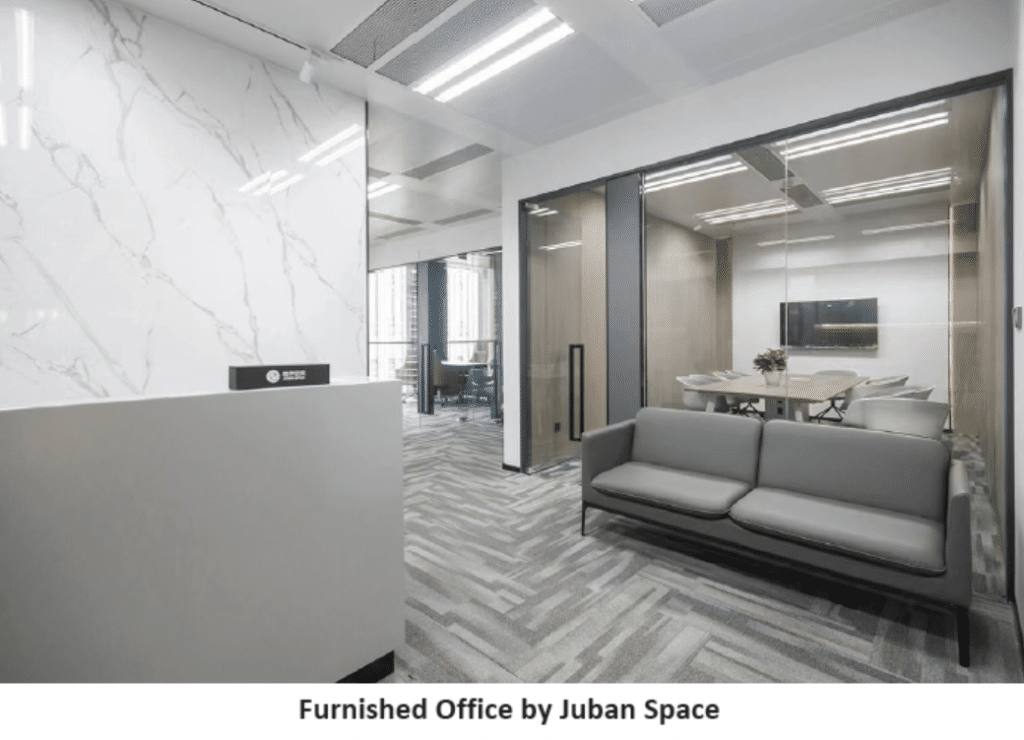 Now a number of landlords and service providers offer renovated office spaces that resemble the conventional office space model. Such spaces are typically a few hundred square meters in size, have a direct entrance from a public corridor where the tenant can place its company logo, and besides a few dozen workstations also come with separate manager rooms, conference rooms, a pantry area or other amenities.
Providers of such spaces are mainly aiming to attract mediumsized companies, and they include Suhehui with around 17 locations around town, Juban Space with around 5 locations, KYMS with around 8 locations and Distrii (DPLUS) with around 15 locations.
Incentives from all corners
In addition to incentives like rent-free periods, renovation subsidies and free parking that landlords now offer tenants, we are also seeing a trend that earlier was only common in industrial real estate: local city and district governments are offering companies rental subsidies in order to bolster their sources of tax revenues.
It's clear that at this point tenants are facing favorable market conditions. Many can not only save money by moving office but also upgrade their workspace environment to a more modern, healthier and environmentally-friendly setup. If you suspect your firm is paying the high price of a landlord-dominated market for a lease that it perhaps negotiated several years ago, then it's probably a good time to explore new options.